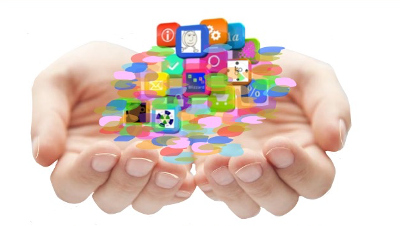 Latest News
Retro Lighting Detector

The age of analogue is still very much alive. This type of analogue sensor can be used to create Internet of Things devices with extraordinary endurance, endurance which cannot be matched by pure digital devices.

Testing a Work in Progress Arduino Linear Actuator Controller

It is surprisingly easy to scale up small microcontrollers to manage serious production systems. In this case an Arduino microcontroller capable of handling […]

A True 3D AI Web Based Chess Game

In between creating internet of things prototypes, or writing mobile apps, I love to play a good game of chess. There are plenty […]
Why Desirable Apps?
With Desirable Apps, you get value for money.
When you talk to Desirable Apps, you are talking direct to the developer. A lot of mobile app development companies which advertise online are actually business brokers – they don't create mobile apps, they simply pass the work on to other companies, after taking their cut.
If you have an vision for an iPhone app or Android app, let me help you realise your ambition.
contact me now, so we can discuss how I can help you take your app idea to completion.
Internet of Things – an Exciting New Frontier
In 2018, clients started approaching us about Internet of Things, bespoke internet connected devices which extend capabilities beyond the traditional mobile app / website. Long before I was a software developer, I developed bespoke electronics, so 2018 was the year I dusted off my soldering skills and dived right into this exciting field.
An example of an internet of things device we have developed is a bespoke weight scale which talks directly to the Internet, allowing weight readings to be logged and monitored in realtime. Other Internet of Things devices we have developed include low cost controllers which can connect local devices directly to a web base master control, and an arrival / departure tracking device for large businesses. All of these IoT device prototypes we create for clients are fully integrated with mobile apps and / or websites.
If you have an idea for a device which connects to your app or website, talk to Desirable Apps before handing your budget to a large engineering company. As a lean, keen developer shop, we have the technical knowhow and capabilities to deliver your IoT prototype vision, without the massive cost overhead of maintaining that big company head office.
What kinds of businesses does Desirable Apps help?
We have helped road traffic management companies – software we created for a client was used in the 2018 Gold Coast Commonwealth Games (full details available on application). We have helped creatives realise their geospatial artistic visions. We have helped companies solve difficult software issues. We have helped multiple charities assist their clients.
What we love more than anything is a good technical challenge – we specialise in creating groundbreaking software, innovative solutions, websites, internet of things, high spec technical mobile apps. The difficult tasks.
How much does it cost to build a mobile app?
There is no simple answer to this question.
Consider a more familiar example – How much does landscaping a garden cost?
The answer very much depends on how big the garden is, the complexity of the design of the new landscape, how much earth needs to be moved, the type of materials selected (gravel, sand, loam), whether you supply any of the landscaping furniture, or whether the water features and gazebos and other features are part of the landscaping quote, and how quickly you want the job to be finished.
Laying a few squares of flat turf on a small back garden is a very different proposition to say landscaping a new 9 hole golf course.
Similarly, when developing iPhone apps and Android apps, the considerations are how many different screens your mobile app will contain, what kind of functionality each screen of the app will present, the difficulty of implementing the functions (for example, adding voice recognition is more difficult than displaying a few photos), and whether you need the app to be built very rapidly, say to coincide with the opening of a business event.
With Desirable Apps, you only pay for developer time. Many app developer shops are business brokers, they pass business on to others, after taking a fee – often 100%, even 200% markup on what the developer charges!
Ask us for a quote. You will very quickly see the difference.
The simplest solution is to request a quote. Alternatively, if you are not ready to request a quote, please email me now, so I can answer any questions you might have about the app development process.
What about offshore mobile app development?
We don't use offshore developers. There is an obvious economic temptation, to source work from countries where pay rates are low – on paper the low fees some offshore developers charge look attractive. But with mobile app development, as with everything else, you tend to get what you pay for.
There are three components to running a successful mobile app development business:
1. Understanding the user requirement.
2. Winning the bid
3. Providing a satisfactory solution for the customer.
In our experience, developing a mutual understanding of a client's requirements requires that every nuance of the proposal be analysed in depth, to ensure there is complete coverage of the required functionality. If the person you are talking to speaks English as a second language, even if they are proficient, this can impact the clarity of communication.
The other source of potential misunderstandings is cultural – the rules, the traditions of how people conduct business.
In Australia, where Desirable Apps is based, the business tradition is the Western tradition. If there is a defect with a product, even if the product has already been delivered, I take responsibility for that defect. Its just the way we do business here – the way business is conducted in Western countries.
In other cultures, different rules apply.
If you have concerns about your mobile app project, and are not getting the clarity you need when you communicate your concerns to your current developers, contact me now.